Support without compromises
Our quality promise does not end with our products and processing services. To us, offering all-round solutions includes: top service in all phases of the collaboration. At our facility in Attendorn, Sauerland, our team is at your disposal with advice and support. For our customers' complete satisfaction is of top priority for us – and besides, our best advertisement.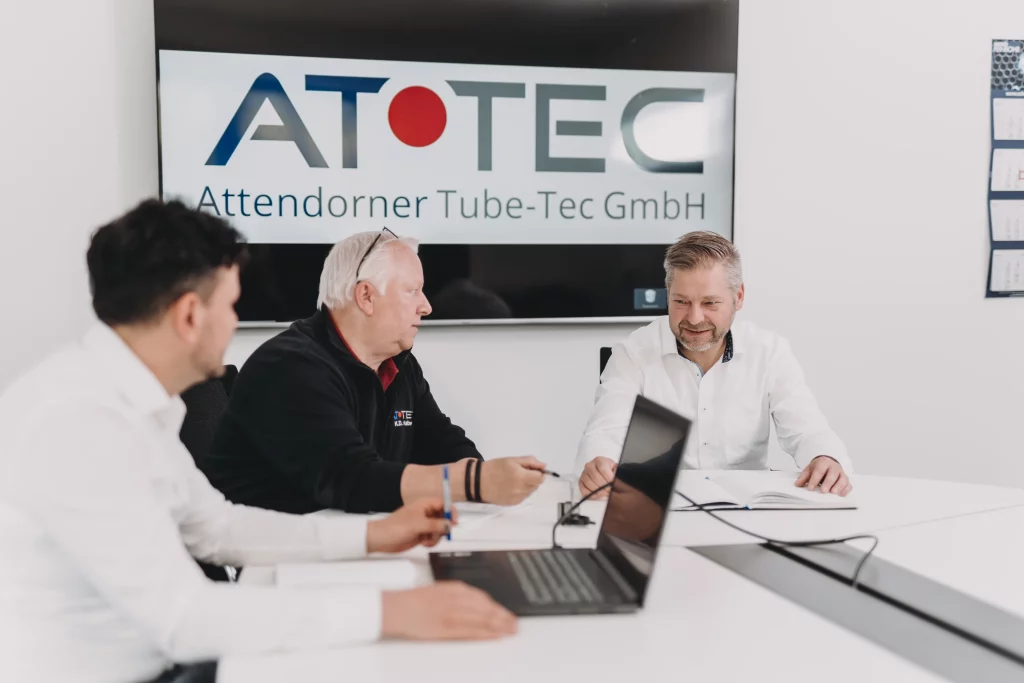 We understand our costumers
The keystone of our service is the personal consultation. Instead of resorting to blanket ready-made solutions, we deal intensively with the individual requirements of each use case. From the material to the dimensions to the processing measures, we consider exactly what is reasonable and feasible for your respective application. In doing so, we orientate ourselves exactly to your specifications. But naturally, we contribute our expertise in order to deliver the best possible product for you in the end.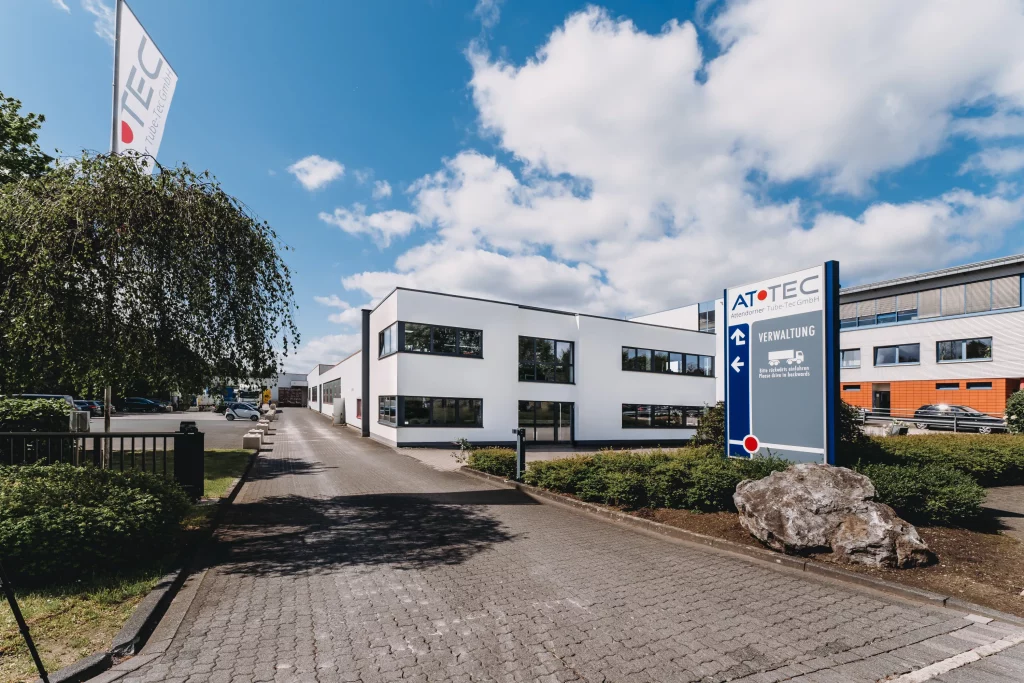 Comprehensive logistics services
As AT-Tec's customer you benefit from our logistics services as well. Thanks to our own vehicle fleet and our specialised department we ensure a smooth delivery. Adherence to deadlines, reliability and transparency are our guiding values in this respect. Through professional storage and packaging, we ensure that your order reaches you undamaged.
Quality: verified and certified
Maximum added value is only possible with the highest quality standards. It is not for nothing that our guiding principle is: precision to the end. Even the smallest deviations can affect the functionality and reliability of products. That's why we rely on a continuous and certified quality management in accordance with DIN EN ISO 9001:2015 and IATF 16949:2016. With material analysis, laboratory tests and – if requested – 100 % digital camera testing including fully automated documentation and online data evaluation, we ensure that we deliver top quality only.
Whether it's an initial consultation or a finished idea: our professionals are always there for you.