Success through expertise
"Passion" and "dedication" are perhaps not the first associations with tubes. However, at AT-Tec this is exactly what makes up our work: the passion to always improve and the dedication to always deliver top quality without exception have been running through our company's history since day one. This has brought us a long way, so that AT-Tec is still independent today and stands as an experienced professional company for reliable tube processing and production.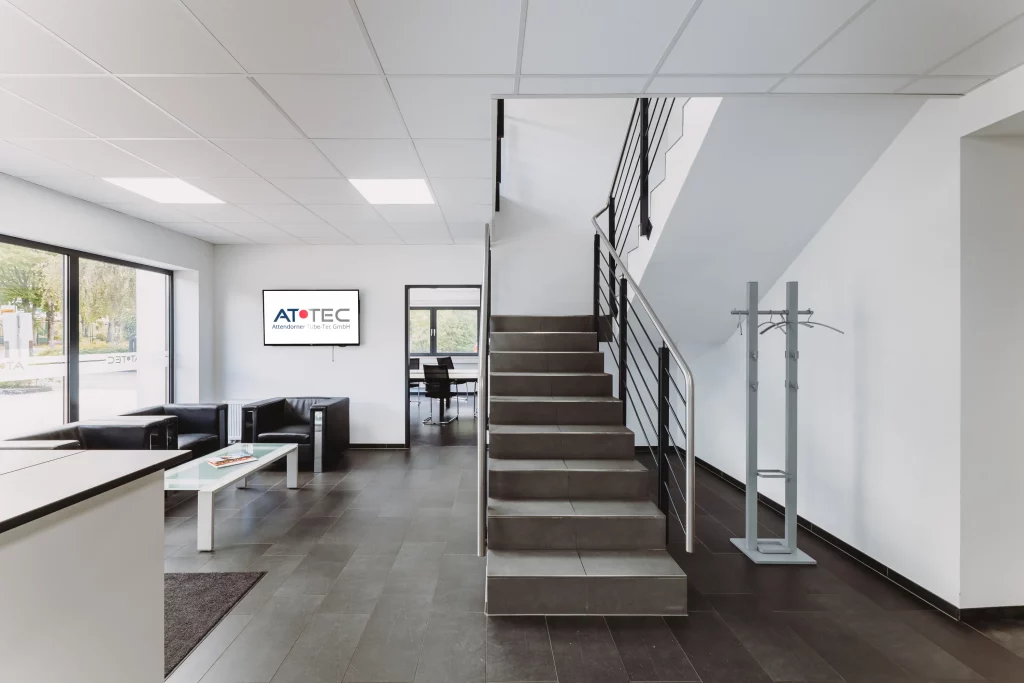 In 1983 Johannes Ostermann founded the automatic lathe company Ostermann and thus laid the foundation for our company. In the beginning, our service portfolio only included the cutting and chamfering of tubes. Today, we can offer everything our customers need, from cutting to length to the forming and production of high-end tubes made of various materials. Since November 2016, we have been operating under the name AT-Tec Attendorner Tube-Tec GmbH and are based in Attendorn, Sauerland, in the district of Olpe.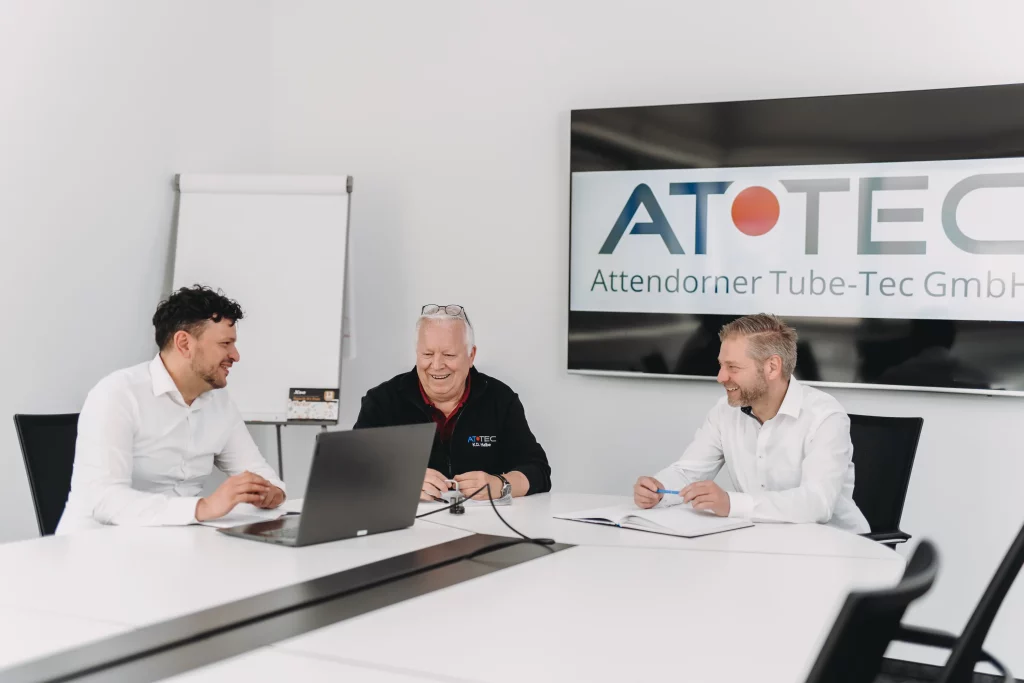 We are more than just a tube manufacturer and want to support our customers actively and holistically with our know-how – from the initial idea to the prototype development to the series production, as well as in the after-market. Your needs as a customer are our top priority. In order to fulfil these in the best possible way, we rely on structured, efficient and adapted processes, as well as on specially designed tools. After all, we have the expertise and know exactly what will take you further.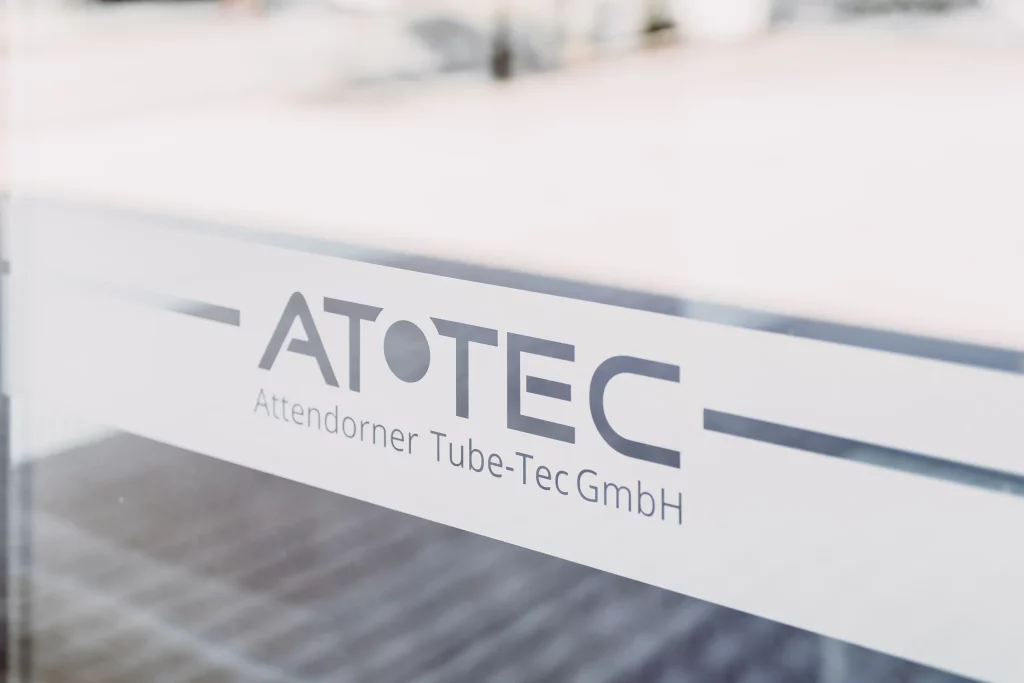 Our solutions should open advantages, added value and new opportunities. However, our overall corporate actions are guided first and foremost by our responsibility for society and the world of tomorrow. In practice, this means protecting the environment and minimising the industry's impact on nature with more sustainable processes on the one hand. On the other hand, we have in mind the future of our industry and our partner industries. That is why we at AT-Tec are training the next generation of problem solvers and specialists to meet the challenges of tomorrow.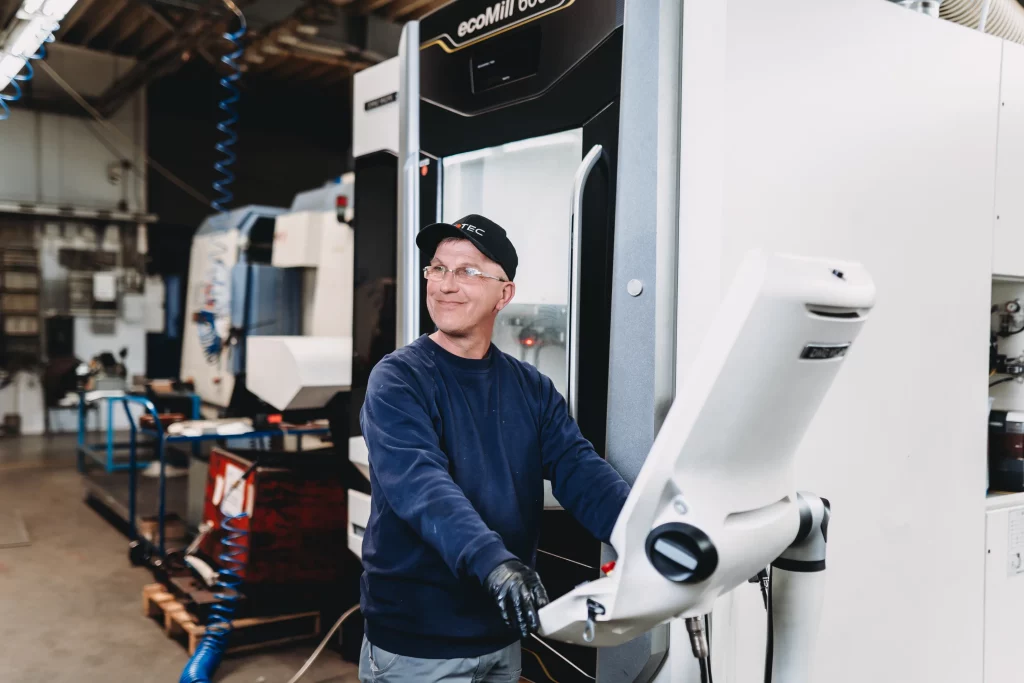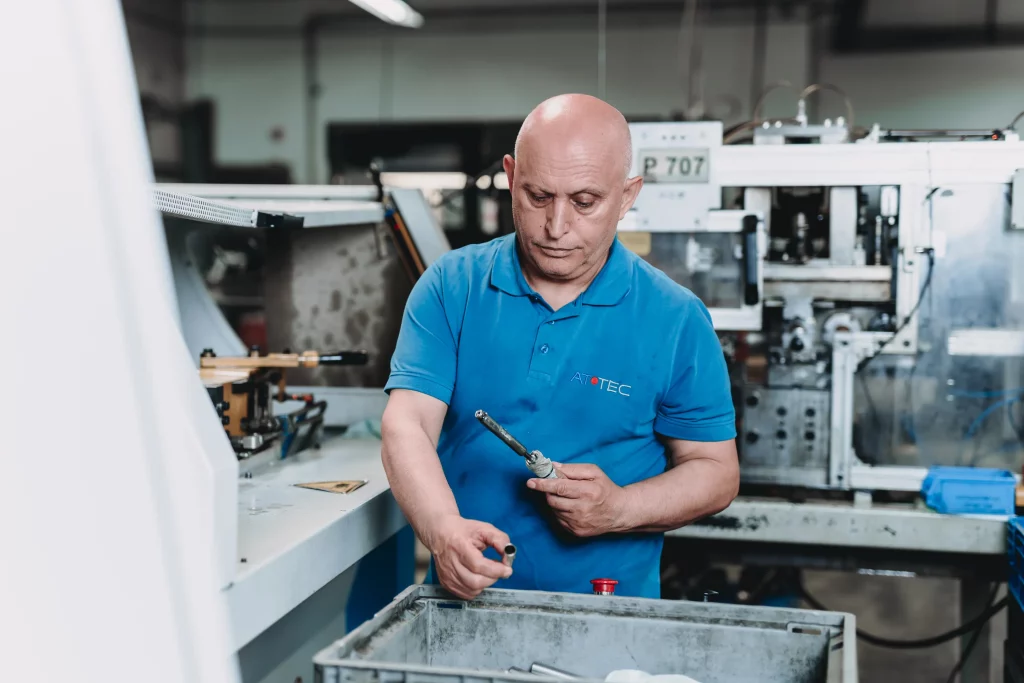 At AT-Tec, we are proud of our employees who bring passion and dedication every day. Our team consists of highly qualified experts who bring their expertise and experience to every step of the work. Together, we always aim to exceed our customers' expectations. 
We believe that our people are at the heart of our success, so we invest in their training and professional development.
Become part of our team and shape the future of tube processing and manufacturing with us. We look forward to getting to know you and achieving great things together!
Whether it's an initial consultation or a finished idea: our professionals are always there for you.